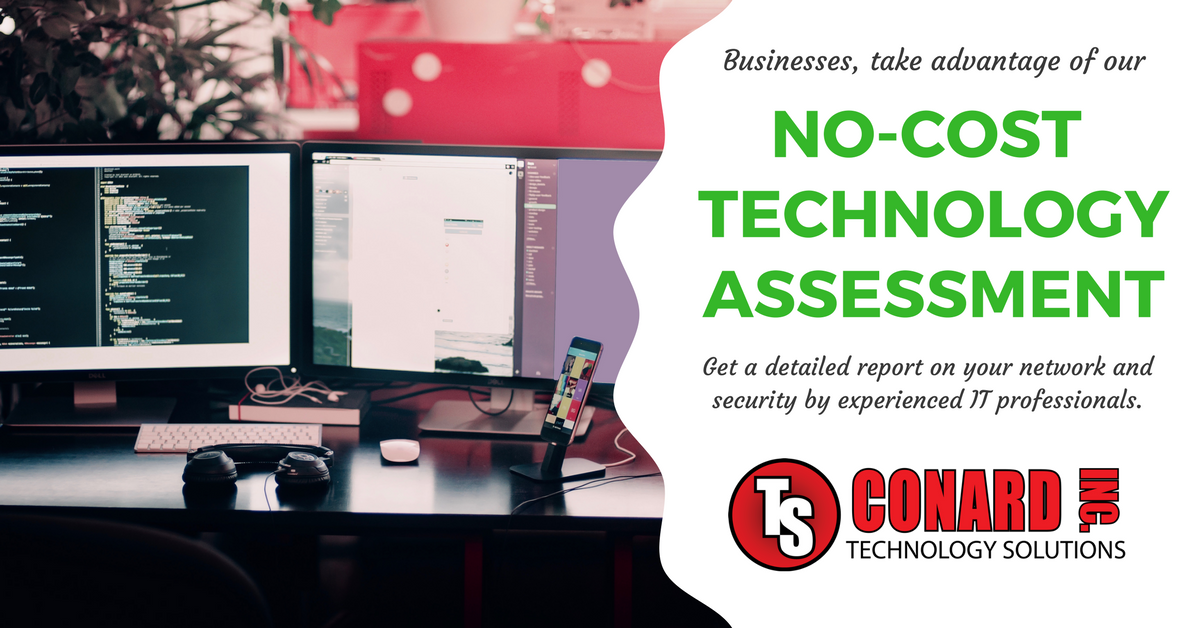 Fill out the form on the right to book your No-Cost Technology Assessment (a $300 value) performed by TS Conard, Inc. Technology Solutions. A representative will reach out to schedule your appointment.
You will receive a robust, comprehensive report on the current state of your organization's IT health. The report will contain details of your network topography, technology devices, their statuses as well as recommendations for improvement to keep or maintain your infrastructure health. Use this to audit your current IT infrastructure and determine important areas or security weak points.
There is no obligation here whatsoever. Just a candid discussion with IT experts about how to drive your organization towards its business goals.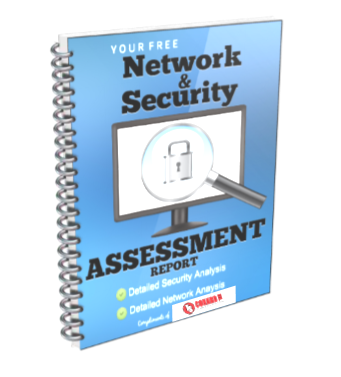 IT solutions in St. Joseph that enable your
business to make more money.
Prefer a personal touch? Call us at (816) 233-3777
give us a call and let's chat.
…Call Them & See How Fast Your I.T. Worries Disappear.

The single biggest benefit to joining TS Conard's Managed Services program is the stress relief. Not having to worry or get side-tracked by employee's PC issues has allowed me to focus on my own roles and management. They make sure action items and projects are getting scheduled or that time lines are being met. I challenge any business to call them and see how fast your IT worries disappear.
Janice Eaton
Collision Repair Specialists
TS Conard, Inc. Technology Solutions
Thanks To TS Conard, We're Producing More & Costing Less!

As our industry continues to mature and become more dependent on mobile estimating and technologies, TS Conard consistently provides my company with on-demand solutions and service. Our decision to implement TS Care has ensured that my operation will maintain uninterrupted productivity and security, no matter the challenge. Best of all, having "MY OWN IT DEPARTMENT" affords me the time to focus on profitability and excellent customer service. Thanks to Tim and his staff, we are producing more, costing less!
Brett Halsey
Owner of Servpro St. Joseph
TS Conard, Inc. Technology Solutions
…Best Backup Service I Have Seen.

Like all the services provided by TS Conard, TS Safe is a great service. It is by far the best backup service I have seen available.
Jon Barron
I&M Machine & Fabrication
TS Conard, Inc. Technology Solutions
…Exceptional Customer Service & Incredibly Knowledgeable Technicians.

We have utilized TS Conard for just over a year now. They are the experts of IT. We have always received exceptional customer service and incredibly knowledgeable technicians. They have always explained things in a way we can understand them, not simply "geek" terms. Lastly, their best attribute is that they are all around nice people who want to help.
Deanna Sellars
Hills Family Dental
TS Conard, Inc. Technology Solutions
TS Conard Is An Integral Part Of Our Firm.

TS Conard, Inc is an integral part of our firm. I depend on them to manage our IT, allowing me to focus on the management and revenue generation sides of our business. TS Conard has made antivirus and email security seamless for us. I definitely trust TS Conard and count on them to lead us into the future in regard to our business technology. I see them as more of a business partner rather than a consultant.
Charles Schwichtenberg
Sumner, Carter, Hardy & Schwichtenberg CPAs
TS Conard, Inc. Technology Solutions
…Always Professional & Quick To Respond…

With the constant changes in software, technology and HIPAA compliance we have grown to count on the team at TS Conard, Inc. to help us with our computers and integration within the practice. They are always professional and quick to respond, to any need, and while we thankfully have not had to use their Disaster Recovery they have proven that should our server ever crash – the office could be back up and running in less than 30 minutes. They have been proactive in defining our needs with making sure that we did not run our system to the absolute end of its life cycle. This gives us peace of mind in knowing that our system won't be our rate limiting step in treating our patients and allows our team to spend time on Patient Care rather then trouble shooting computers.
Chad Clark
Clark Family Dentistry
TS Conard, Inc. Technology Solutions
I Trust Them Implicitly With All My Business Needs.

TS Conard took the time upfront to understand what I needed from our IT, and customized the service to our business needs. They made best practice recommendations and implemented it without bogging down my time. This allowed me more time to focus on my responsibilities. TS has expertise in handling IT access to multiple levels of employees as well as protecting my business from outside threats. TS Conard has built a team that I trust and could call on for any concerns. They aren't just focusing on fixing the problem; they take the time to explain and ensure that it is the best resolution for you. I trust them implicitly with all my business needs.
Katie Johnson
Laverna Village of Savannah, MO
TS Conard, Inc. Technology Solutions
…They're Always Ready For The Next Challenge.

As Law Enforcement Officers, our computer systems are critical and cannot go down. TS Conard has proven to be very reliable in addressing IT issues with speed and precision. I think they care more in general about us than previous IT personnel from my experience. TS Conard has saved us on several occasions. An amazing group of guys, they have always treated us fair, and when we need them, they're always ready for the next challenge.
Mark Allen
Under Sheriff, Doniphan County Sheriff Department
TS Conard, Inc. Technology Solutions
TS Conard Exudes Professionalism, Trustworthiness, Friendliness…

TS Conard is especially reliable and responsive. They actively listened to our issues and examined security vulnerabilities that we would not have been aware of. I think TS Conard doesn't look for ways to make more sales, but rather helps us solve our issues. I think they honestly what is best for our business. TS Conard exudes professionalism, trustworthiness, friendliness and best of all: they are reasonable in service cost.
Dortha Gaul
Wyatt Park Baptist Church
TS Conard, Inc. Technology Solutions
TS Conard Exhibits Professionalism, Loyalty & Consistency…

TS Conard listened to our IT issues and pain points. They turned around and built a system to address our specific needs! The small team environment and one-on-one attention makes working with them feel personal and unique. TS Conard exhibits professionalism, loyalty and consistency in all of their service delivery and business in general. I trust them to handle any issue we can throw at them.
Shawn Simms
KC Medical
TS Conard, Inc. Technology Solutions
…The Dependability of TS Conard To Solve IT Issues Is Unmatched.

I always know when I call in for IT support, that I wont have to deal with an automated menu, but talk to a real person! In addition, my problems are usually always handled the same day. Compared to other IT firms, the availability and dependability of TS Conard to solve IT issues is unmatched. We feel like TS Conard always has our best interests in mind. Also, I know they test our backups every day, and am very confident that in a disaster situation, they could get us going again with minimal downtime.
Janet Young
Action Electric Corp.
TS Conard, Inc. Technology Solutions
…The Whole Team Has Been A Pleasure To Work With

I recently had a new office built and had TS Conard install the network for us. They were great to work with through the different phases of construction. Even after the project was complete they went above and beyond to help us with an issue we had with our internet provider. Their whole team has been a pleasure to work with, even for a non-techy person like myself!
Dawn Cooperider
Preferred Pest Control
TS Conard, Inc. Technology Solutions
…An Excellent Team Of I.T. Individuals…

An excellent team of IT individuals that are invaluable to our business. They are always there when we need them and the staff is very comfortable working with them. I highly recommend inquiring about Datto Drive and how it can help your business. It beats out everything on the market today for the cost and value it brings to the business.
Sherry Morton
Bob Ruwwe DDS.
TS Conard, Inc. Technology Solutions